About Stitchmaiden
Welcome to Stitchmaiden!

Stitchmaiden was created by us, the founders, Lucy and Faye in 2021.
Pa
cked with unlimited passion, we are a pattern maker and fashion designer duo who plan to evoke bygone eras with the best possible patterns in order for our community to create their dream wardrobe.
Our Vision is to create beautiful things that will last for years.
Patterns
Stitchmaiden focuses on designing Sewing Patterns for garments inspired by nature and the spirit of old times, all with a heavy inspiration by vintage and historic garments, shapes and techniques.
Our patterns are designed for you to get the best of both worlds - vintage flair and modern practicality
Furthermore we aim to create a platform for like-minded people - building a strong, lasting relationship with our community.
We want to help our customers to create their dream wardrobe, join the slow fashion movement and help to keep fashion history alive and present.
Contact
for pattern support, questions, custom orders and collaborations, email us at 
If you would like to hear more from us you can find us most active on instagram
@Stitchmaiden or watch our Sewing Tutorials (coming soon) on Youtube.
Be sure to subscribe to the Stitchmaiden Newsletter below for the latest pattern releases and sewing content.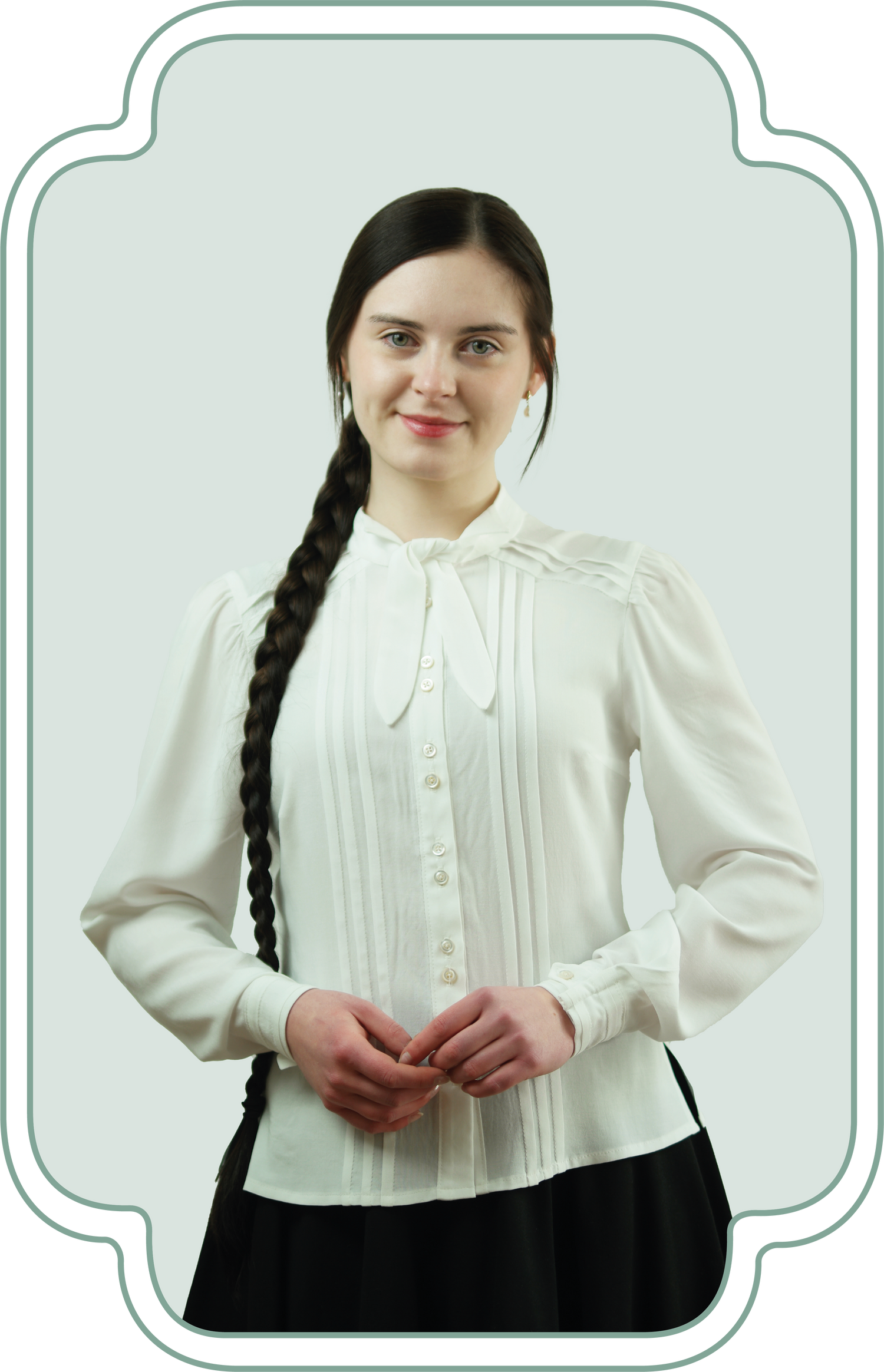 Lucy
My name is Lucy and I am the fashion designer and co- founder of Stitchmaiden.
I'm in charge of everything creative surrounding our products! Besides that I will figure out the best way to sew Faye's patterns together and figuring out neat ways of workmanship. Then I get to write and illustrate the sewing instructions, teaching your how to sew our patterns.
I also handle our social media accounts and marketing strategy including content creation such as writing the blog posts and coming up with additional sewing tutorials and tricks. Part of my tasks also include chatting with you in the comment section! I am also responsible for the website and marketplaces.
When I am not sewing (I also love quilting!), you can find me cuddling with my cat or spending time outside in nature. One of my passions includes everything antique and vintage - I have always felt connected to the old things that are handed down through generations.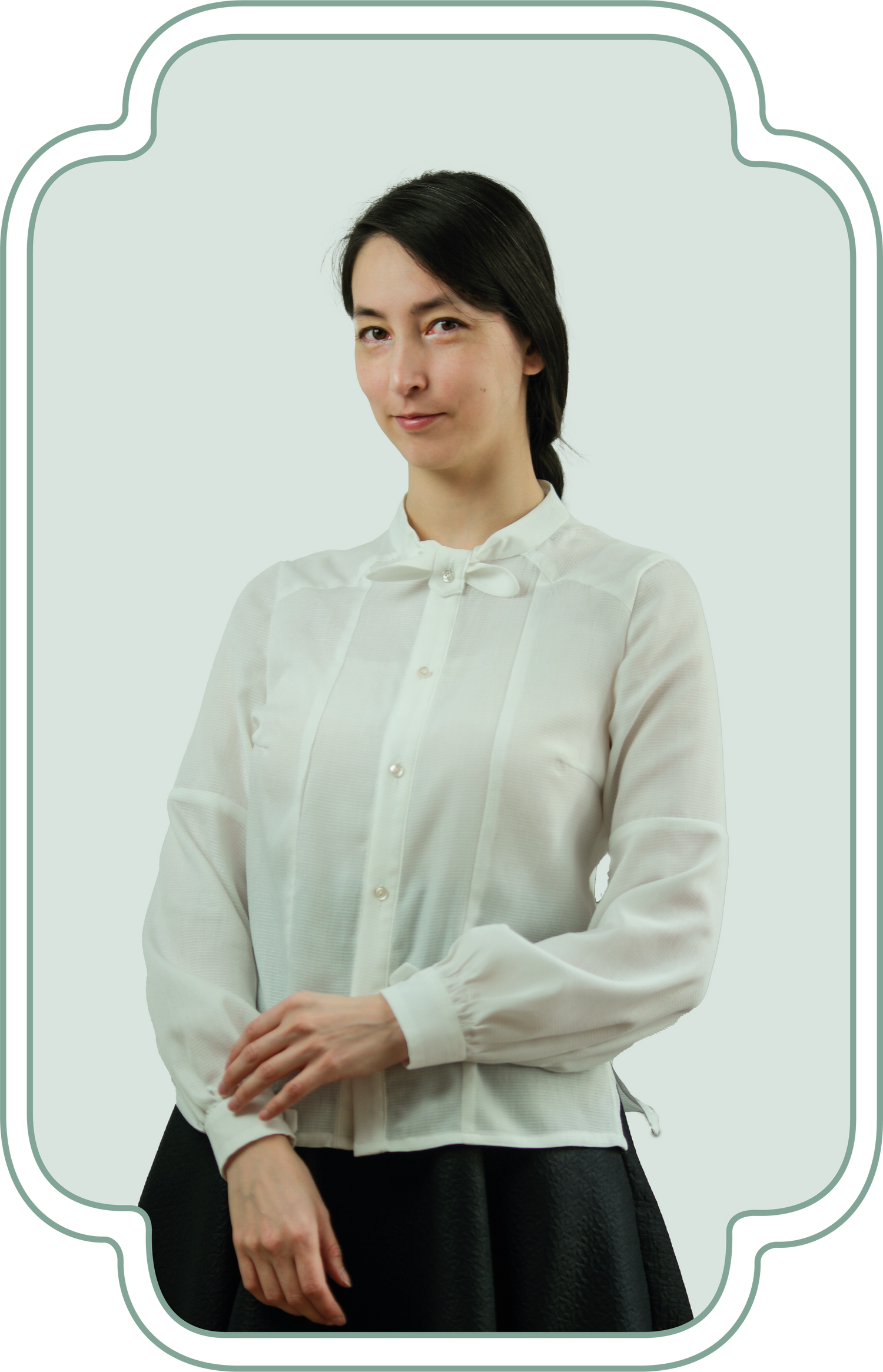 Faye
I am Faye, the pattern maker and co-founder of Stitchmaiden. I'm responsible for the very core of the products: the patterns! I love turning design sketches into 3D garments and solving problems along the way.
My tasks involve everything related to pattern making: drafting,
grading, figuring out cutting layouts and calculating fabric consumptions and more. After a few rounds of testing my pattern, I turn everything into pdf pattern sheets. I also join Lucy's illustrated sewing instruction and my pages together to create a pretty layout and completed sewing instruction ebook for you to enjoy! I am also happy to handle videoediting and customer service as well as other various tasks related to running a small business. 
When I'm not pattern making, you can find me exploring and teaching myself various crafty skills like paperplotting, making food from felt or making a new cosplay costume of my favorite characters. I also own a big collection of various plants to turn my space into a small jungle!